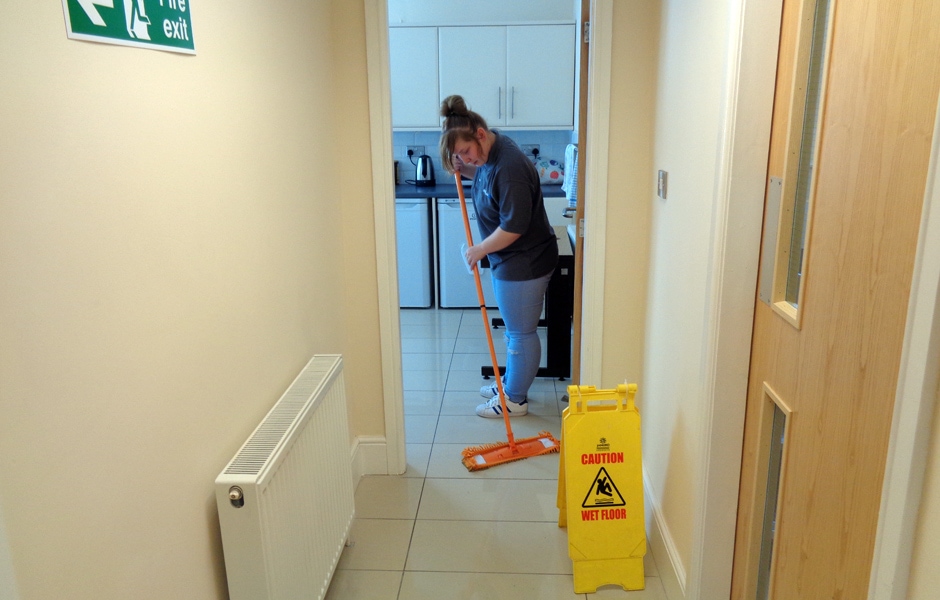 CONTACT US
Call now for a free quotation
We would be more than happy to discuss all your needs and give you a competitive quotation.
CONTACT US
Our professionalism ensures your office space stays immaculately clean for staff and visitors. At Intrinsic UK, we mirror your own high standards through faultless attention to detail and the utmost efficiency. Adapt our range of services to secure the optimum cleaning provision at outstanding value.
Regardless of how successful a business may be, first impressions count. Cluttered, dirty offices convey an image of a disorganised business that fails to prioritise attention to detail. Our dedicated teams commits to maintaining and presenting a positive image for you. In turn, this reduces the strain on employees who are often too busy with other responsibilities to focus on cleaning.
When contracting Intrinsic UK you not only improve the appearance of your office but also eliminate potential health risks resulting from unclean and cluttered workplaces. Office cleaning will include janitorial duties as well as more specific hygiene services depending on the function of the office space, for instance the reception, bathroom and kitchen areas.